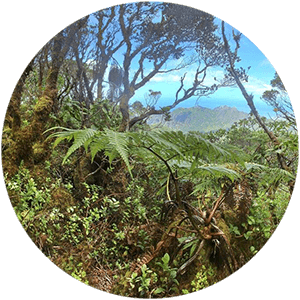 From a person planting their first garden to landscape architects designing major projects, this website is intended to guide all who garden to make Pono planting choices. Our mission is to endorse and promote green businesses that make the plant pono pledge while providing information about cultivated plants. Mahalo for doing the right thing and learning about pono planting choices!
Plant Pono is a partnership between Hawaii Invasive Species Council, Coordinating Group on Alien Pest Species (CGAPS), the Hawai'i Biological Information Network, with advice and participation from the Landscape Industry Council of Hawai'i and its member associations.
Email hpwra@hawaii.edu to request an assessment.