An advanced education program for nurseries on the front lines protecting Hawaii from pest species.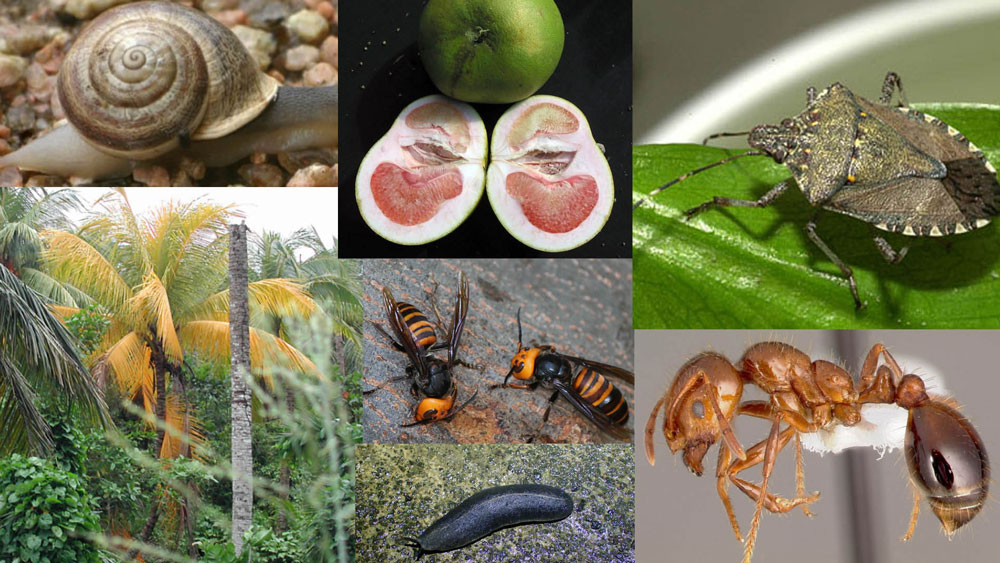 Finding pests as early as possible, or avoiding them in the first place, are the best ways to protect your business and our islands. As the first line of defense, it is important for nursery staff and managers to be familiar with current plant pests and diseases, and the Invasive Species Committees (ISCs) in each county are organizing a new –and free– Pest Prevention Training to help.
Training sessions will be starting in the summer of 2022. Interested nurseries can contact their county-based ISC to arrange training:
Requirements for participation:
Own or be employed at a plant nursery (wholesale or retail) operating in Hawaii.
Care about protecting the people and environment of Hawaii.
Training details:
CEUs (Continuing Education Units) are available for LICT, HDOA, ISA
Format: In-person and/or virtual, in accordance with local guidelines
Brief and succinct: 1.5 hours long
Instructors: Locally-based staff with island-based Invasive Species Committees (ISCs)
Instructors will coordinate directly with you to schedule a convenient time.
The training will feature information about the identification, reporting, and best management practices for some high-risk pests that are not known to occur in Hawaii, not known to occur in the United States, and some pests that are present but are a high priority for containment like the coconut rhinoceros beetle.
CGAPS and the county-based ISCs have developed the training in consultation with the State and Federal Departments of Agriculture and the University of Hawaii – CTAHR, and approval for Continuing Education Units (CEUs) will be sought for the training. Participating nurseries will receive supporting material for reference afterward.
This project is funded through a USDA Plant Protection Act 7721 Plant Pest and Disease Management and Disaster Prevention Program grant to the University of Hawaii Pacific Cooperative Studies Unit, which oversees the ISCs and the Coordinating Group on Alien Pest Species (CGAPS).