Common name: Vineyard snail, Mediterranean snail
Scientific name: Cernuella virgata, Cernuella sp.
Status in Hawaii: Not known to be present in Hawaii
A quick-spreading pest of grains and vector of parasites and diseases, this invasive snail has a distinctive pale shell sometimes with dark banding.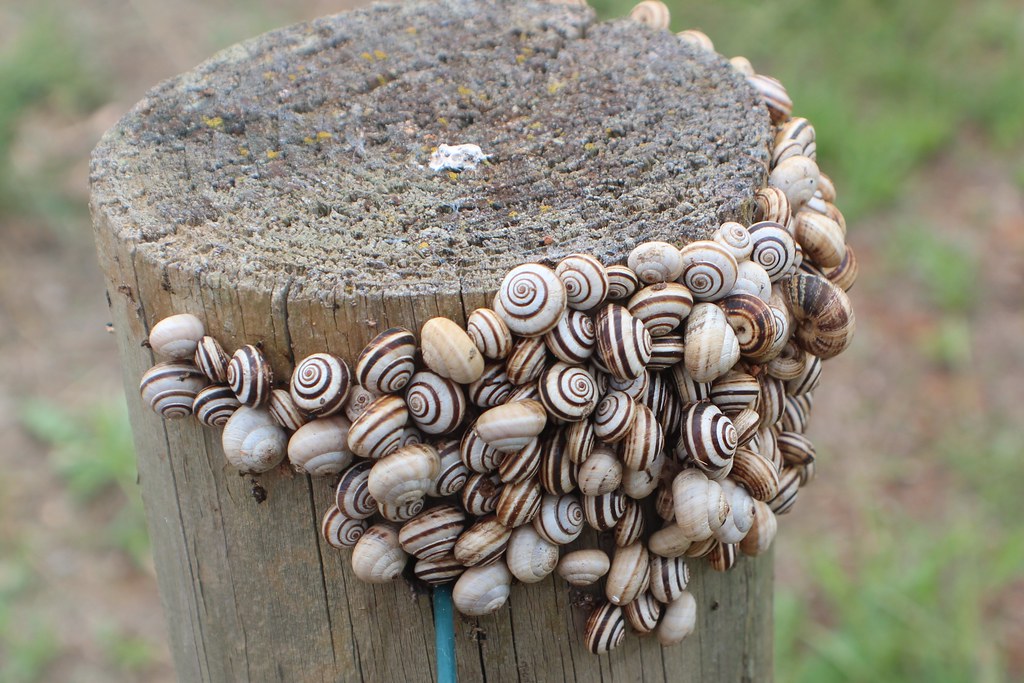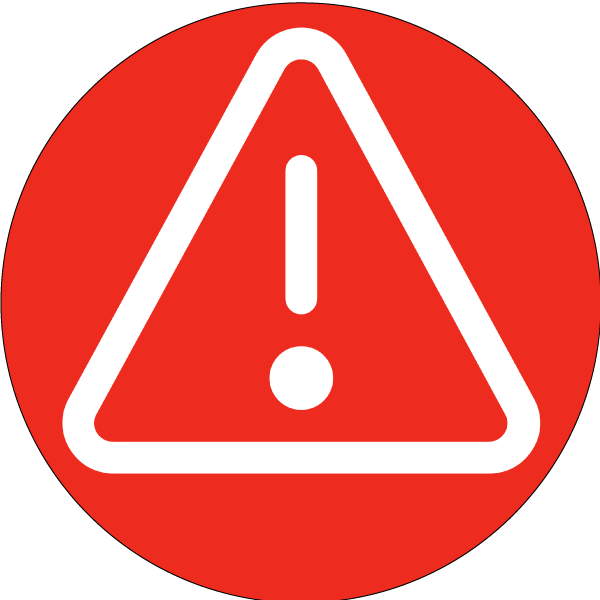 Impacts
Pest to small grains, seeding production, and fodder plants. Eats young plants and leaves. Contaminates plants and clogs machinery when attempting to harvest while snail populations are high. Plants covered in snail slime are unpalatable to livestock.
Known pests of wheat, barley, peas, alfalfa, beans, clover, and oil seeds, and various horticultural plants. These snails are not host specific and have the potential to harm other plants that are not listed and can also feed on decaying organic matter. Large numbers of snails can also cause an increase in moisture content which can lead to secondary infestation by fungal pathogens.
This pests also vector multiple parasites and diseases. Aelurostrongylus abstrusus (cat lungworm), Brachylaima cribbi (intestinal fluke) and Dicrocoelium dendriticum (lancet fluke). They can also transmit Cystocaulus ocreatus, Muellerius capillaris, and Neostrongylus linearis to livestock. C. vigrata is an intermediate host of Davainea proglottina, which can infect chickens. C. virgata is also implicated in protostrongylid transmission affecting livestock.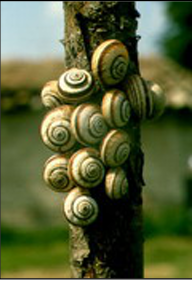 ---
Identification
Snail size is 6 to 19 mm. Shell size can be anywhere from 10 – 25 mm in diameter. Shell is a solid, globular helicoid, with a convex spire of 5 to 7 whorls.
Polymorphic shells are white/creme with or without dark banding. Gathers in groups on plant seed heads and stalks.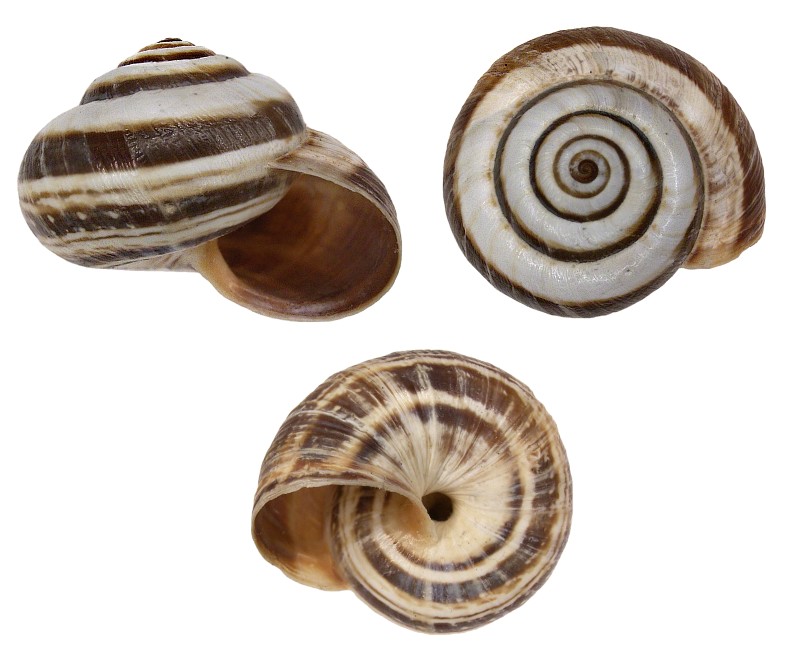 ---
Vectors/Commodities
These pests don't travel quickly on their own, but are good at hitchhiking. They have been moved around in military equipment, tiles, shipping containers, cargo, baggage, and even soil.
Plants that it has been intercepted on are: citrus, Pittosporum sp., Viburnum sp.
---
Distribution
Africa, Asia, Europe, Australia. Has been repeatedly introduced to the US mainland and found on the Pacific Northwest and is targeted for eradication.
---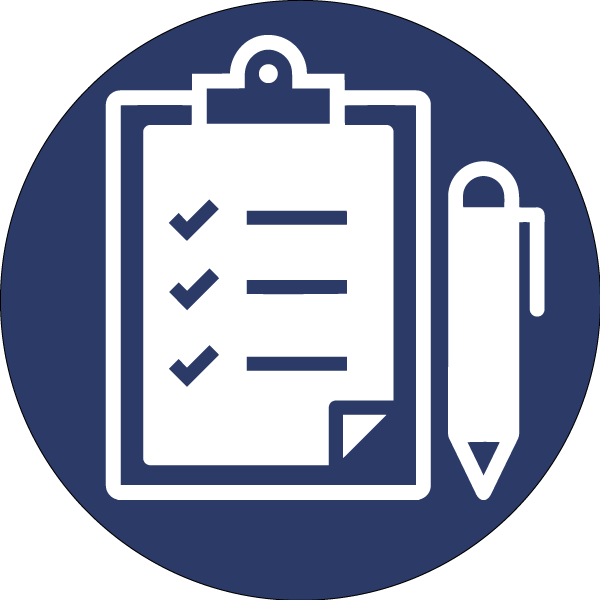 Best Management Practices
This species is not known to occur in Hawaii. Prevention and early detection efforts protect Hawaii's nursery industry, environment, and community.
Consider sourcing options and pest distribution when purchasing plants.
BOLO: Be on the lookout! Carefully inspect all shipments of commodities from the distribution range for slugs and feeding damage. Routine nursery surveys are a proactive way to detect the presence of new pests.

Search in heavily vegetated areas near where feeding damage has been observed, under debris, rocks, pots, and other areas where slugs/snails seek refuge.
Trapping cannot be used alone but can be used to supplement visual surveying. Traps are not species-specific and will attract non-target species, including non-mollusks. Trap placement can occur in the same areas that visual surveys occur.
Manage slug and snail populations by limiting the number of places slugs and snail can hide in. Remove unnecessary groundcover, cut back vegetation, and remove unnecessary items stored in contact with the ground.
---
PEST PREVENTION TRAINING
An advanced education program for those on the front lines protecting Hawaii from invasive species.
Contact your local Invasive Species Committee to schedule a training for your team. Learn more
This material was made possible, in part, by a Cooperative Agreement from the United States Department of Agriculture's Animal and Plant Health Inspection Service (APHIS). It may not necessarily express APHIS' views.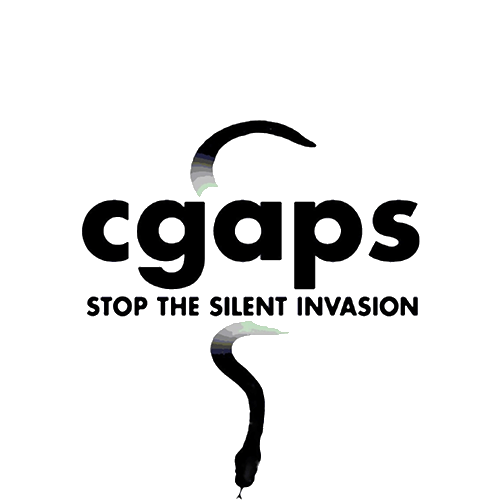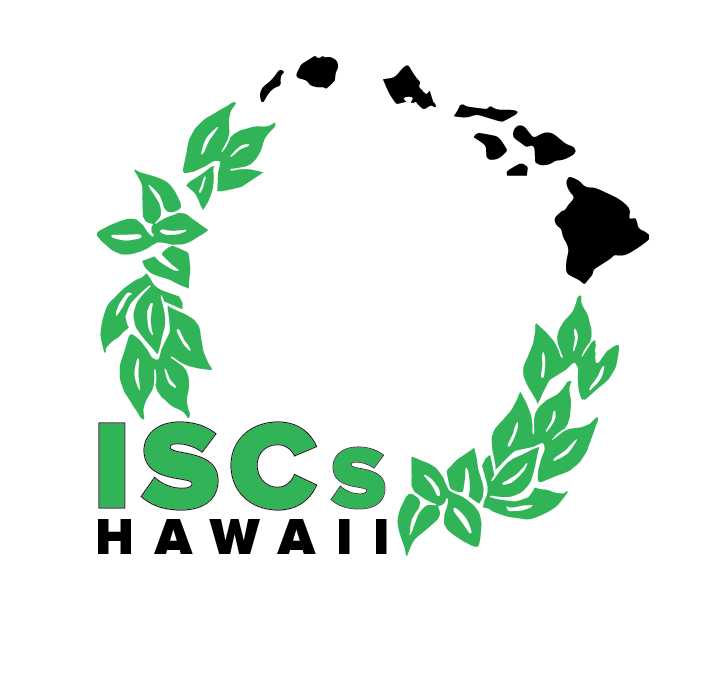 ---